The Bible: Exploring Proverbs
---
What's in a name?
In the Hebrew Bible, this book begins with the words Mishlei Shelomoh Bhen-Dawid, meaning "Proverbs of Solomon son of David." The Hebrew title for the book is simply Mishlei, meaning "Proverbs," which is the title in English Bibles.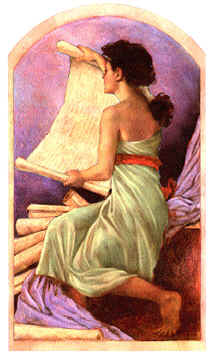 Personified as a woman, wisdom states, "Blessed is the man who listens to me, watching daily at my doors…. For whoever finds me finds life" (Proverbs 8:34-35).
Outline
Proverbs begins with a prologue (1:1-7) that gives the purpose of the book: to impart wisdom. Then follows a series of speeches concerning wisdom (1:8–9:18). After that, there is little story flow, even within an individual chapter. However, there are several separate collections of proverbs:
The "proverbs of Solomon" (10:1–22:16).
"Sayings of the wise" (22:17–24:22).
Further "sayings of the wise" (24:23-34).
"More proverbs of Solomon" (25:1–29:27).
The "sayings of Agur son of Jakeh" (30:1-33).
The "sayings of King Lemuel" (31:1-9).
The book concludes with an acrostic poem praising the virtues of a noble wife (31:10-31).
How to read this book
Proverbs is the foremost book in what is known as wisdom literature. Wisdom literature does not place primary emphasis on such topics as repentance, grace, mercy, love, faith, prayer, eternal life or similar subjects regarding salvation. Wisdom literature contains sound advice of practical use in day-to-day life.
In Proverbs, we find two common ways that wisdom is expressed: the saying and the instruction. Most sayings are just one verse long. For example: "A wise son brings joy to his father, but a foolish son grief to his mother" (10:1) or "A generous man will himself be blessed, for he shares his food with the poor" (22:9). These sayings are not laws. As Andrew E. Hill and John H. Walton write, "The truisms of Proverbs are not absolute promises, but general principles based on careful observation of the human experience" (A Survey of the Old Testament, p. 290).
Articles in "Exploring the Word of God: Books of Poetry and Wisdom"
An instruction might extend over an entire chapter — chapter 7, for example — or it may only be one or two verses long. Instructions can provide positive direction, such as: "Honor the Lord with your wealth, with the firstfruits of all your crops; then your barns will be filled to overflowing, and your vats will brim over with new wine" (3:9-10). Or they can be prohibitions, such as: "Do not gloat when your enemy falls; when he stumbles, do not let your heart rejoice, or the Lord will see and disapprove and turn his wrath away from him" (24:17-18).
Learning about God
Since the primary concern in Proverbs is not theological, the book does not speak much about God. Nevertheless, Proverbs emphasizes that wisdom and knowledge are grounded in respect for God. Walter C. Kaiser, Jr., comments: "The fear of the Lord was the dominating concept and organizing theological principle in wisdom literature. It was the response of faith to the divine word of promise and blessing just as it had functioned in the days of Abraham and Moses" (Toward an Old Testament Theology, p. 170).
Other topics
Proverbs addresses many vital subjects, but the information on any one topic is scattered throughout the book. Otto Eissfeldt writes, "The contents of the sayings and wisdom poems which make up the book…cover the whole realm of life in all its vicissitudes — government and civil life, trade and justice, crafts and agriculture, family and slaves, work and holiday, joy and sorrow" (The Old Testament: An Introduction, p. 476).
What this book means for you
The principles encapsulated in Proverbs apply to all people. As Abraham Cohen explains: "No passage is addressed exclusively to the Hebrew. The tone of the Book is strikingly universalistic throughout…. Its teaching is applicable to all men everywhere and is true of life generally and not of any particular people or land" (Proverbs, Soncino Books of the Bible, p. xiv). Proverbs is the handbook of practical living, valid for all ages.
Author: Jim Herst and Tim Finlay
Help us provide more content like this by giving today
Donate