Discipleship: What, Me Take a Bible Course Online?
---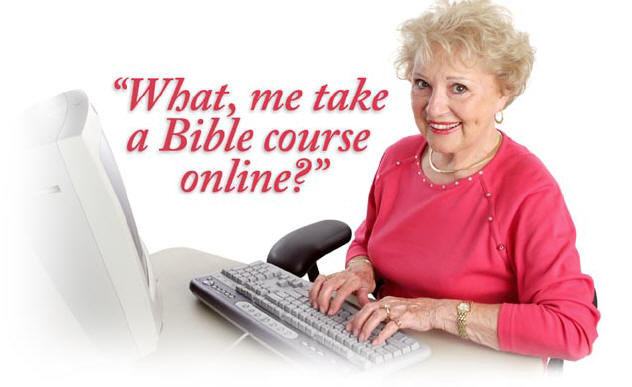 Online learning, although well-established in formal education circles, is often a new (and thus daunting) experience. But you won't need a technology degree to handle an ACCM course. We want to make it as simple as possible, leaving you free to concentrate on what's most important—the content.
So why not try it out—it doesn't cost you anything to get started. The first class in the Foundations of Faith course is available free to anyone visiting our web site. You can open the class simply by going to www.ambascol.org and clicking on "free offer" in the lower left corner.
If you like it, you can continue on to Classes 2, 3 and 4. They are also free of charge. However, they are located inside our secure content area and thus require a personal login. This is easy to establish. Just go to this page and follow the instructions.
If you want to go all the way and complete the course with classes 5—7, it will require some administration work at our end. To help cover the cost, we need to request a nominal fee of $50.
Should you not feel inclined to pursue the course any further than lesson 4 at this time, that's quite OK. We're happy to have had this time with you and you're more than welcome to log back in for review purposes any time you like within six months. Naturally, we're hoping that you will choose to complete the course, preferably for credit towards a diploma. But that is your choice.
Once you're in a program, a list of options will become visible to you, including learning in a collaborative environment with other students.
Help us provide more content like this by giving today
Donate