GCI: Photos in Transformed by Truth, page 6
---
Sixth page of photos from Transformed by Truth, between pages 128 and 129. Next page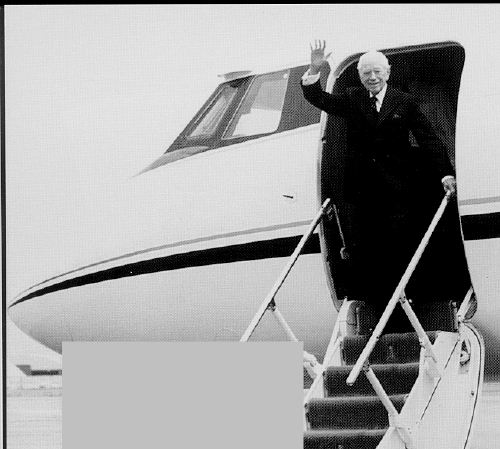 Left: Armstrong emerging from the church's jet, which he used for world travel, meeting with political leaders in the 1970s and '80s.
Below left: Armstrong celebrates the 50th anniversary edition of The Plain Truth (1984). At its peak, the magazine's unpaid circulation exceeded 8 million copies.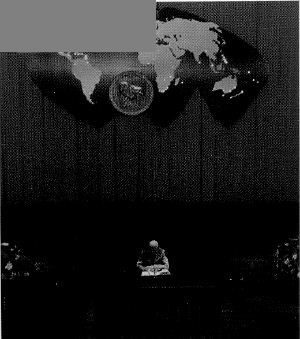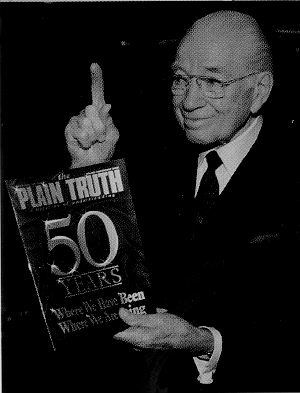 Below: In his later years Armstrong presents a message live from Pasadena, videotaped for congregations around the world.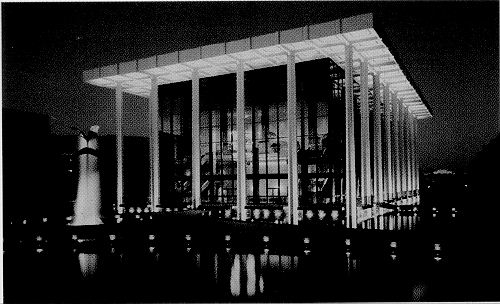 Below: Ambassador Auditorium, Pasadena, California, completed in 1974. The imposing edifice was the site of concerts featuring top classical and jazz performers for 20 years.
Help us provide more content like this by giving today
Donate