Christian Living Stories: The Curious Incident of the Dog in the Night-Time
---
The Curious Incident of the Dog in the Night-Time
by Mark Haddon
Reviewed by Victoria Feazell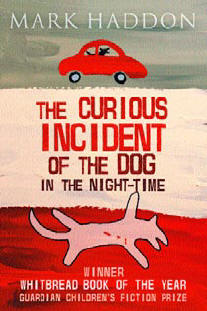 A friend sent me a copy of the novel The Curious Incident of the Dog in the Night-Time by Mark Haddon. I thoroughly enjoyed the read.
The book provides a simple yet insightful look into the mind of a young person with high-functioning autism through his telling of events in his life from his own perspective. As he recounts his story, he allows the reader to become aware of family issues facing parents whose children have autism.
Although it is a fictional account, it is based on knowledge of many of the unique behaviors that people with autism often display. As a special education teacher who has had the opportunity to teach students with mild autism, I found the novel based on reality, and reading it gave me a broader understanding of the challenges faced by children with autism and their families. I would recommend the book to anyone looking for a good read and wanting to become more enlightened about autism in the process.
Mark Haddon, The Curious Incident of the Dog in the Night-Time, New York: Vintage Books, 2004.
copyright 2007
Author: Victoria Feazell
Help us provide more content like this by giving today
Donate