Revelation: Revelation It's No Mystery
---
The book of Revelation holds special interest for many Christians. With its strange, many-headed monsters and mystifying symbols, Revelation has provided through the centuries the raw material for a myriad of equally strange and mystifying interpretations and predictions.
From the second century on, every succeeding generation of Christians has had its prophecy pundits who claimed to understand and rightly "interpret" Revelation's symbols as referring to nations and events in their particular day and "proving" that Christ would return in their generation. And all of them were wrong.
How should Revelation be interpreted? To whom was it written and why? What is its real message for Christians today?
Our generation is no different. With a Bible in one hand, newspaper clippings in the other and a wall full of maps behind, our modern pushers of prediction ad-diction use the power of electronic media to give the 1900-year-old message of the book of Revelation a new scramble and generate big dollars in donations to get out their "urgent" message before it's "too late."
But how should Revelation be interpreted? To whom was it written and why? What is its real message for Christians today?
"What must soon take place"
Most biblical scholars agree that Revelation was written sometime in the late first century after the sacking of Jerusalem and the destruction of the Jewish Temple (A.D. 70). The intense persecution against Christians in Rome launched by the Roman emperor Nero would have been at least a recent vivid memory for believers, and renewed abuse by Roman authorities was an ever-present fear. Christian hope was understandably challenged by the stories of Roman Christians being rounded up and imprisoned, butchered, fed to lions in the arena, enslaved, or smeared with tar and burned as human torches on crosses along Roman roadsides.
The author of Revelation describes himself as John, writing as an exile on an island in the Aegean Sea called Patmos, located off the coast of what is today south-western Turkey. His purpose is simple: "…to show his [Jesus'] servants what must soon take place" (Revelation 1:1). In other words, the author was writing about events of his day, not about the flow of history through the centuries and millennia to come after him.
Apparently, however, it's no fun to believe that Revelation was actually about things that were to take place "soon" after the book was written. Here we are, 19 centuries later, still trying to find ways to interpret it as having been written for our day.
Apocalyptic style
The name of the book of Revelation is taken from its first verse: "The revelation of Jesus Christ." The word revelation is translated from the Greek word apokalypsos, which means "unveiling" or "revealing."
Another term for the book of Revelation, "The Apocalypse," comes from this Greek word. In modern English, apocalypse has come to imply "disaster" or "appalling destruction." Yet the original word simply referred to an unfolding, or opening, of events that, in the case of John's book, were to come to pass in the near future.
John chose to write in a special literary style well known to Jews and early Christians called "apocalyptic." Apocalyptic uses fantastic images and symbols to describe God's judgment and victory over the oppressors of his people and all evil. It was popular during the last two centuries B.C. and the first century A.D. The symbols and figures in apocalyptic writing were not to be taken literally, but were to be understood in the context of the apocalyptic style, similar to the way we might understand the symbolism of a political cartoon today.
The symbols found in Revelation might appear strange to Christians of later centuries, and they have certainly been the subject of great debate and mystery. But John used them because they were understood by the Christians of his day. Revelation was not a riddle book to enable Christians of future generations to decipher when Jesus would return. It was a book of hope and encouragement to Christians of the first century, written to assure them that in spite of all evidence to the contrary, Jesus Christ had already won the final victory over all tyrants and tyranny.
Revelation was not a riddle book to enable future Christians to decipher when Jesus would return. It was a book of hope and encouragement to Christians of the first century.
Even if the faithful saints must face martyrdom at the hands of the enemies of God, Revelation assures its readers, in time they will be vindicated, raised from the dead in glory and reign with Christ. Therefore, Revelation urges, the faithful should trust Christ, the Lamb of God who takes away the sins of the world, and resist any temptation to give their allegiance to those who stand against him.
Message for today
That message has the same striking force for Christians today. Whatever despots arise, wherever tyranny takes hold, Christians are assured by the message of Revelation that the day of their deliverance and vindication is coming. "He will wipe every tear from their eyes. There will be no more death or mourning or crying or pain, for the old order of things has passed away" (21:4).
Jesus has already won the victory over the devil and all forms of devilish oppression. Though the faithful might die at the hands of the wicked, their place with the risen and victorious Lamb of God is assured. Whenever throughout history Christians have faced persecution and oppression, even as many do today in various parts of the world, they have found John's apocalyptic book a source of great faith-building joy.
Thomas Torrance: Apocalypse or Revelation is the unveiling of history already invaded and conquered by the Lamb of God. Apocalypse means the unveiling of new creation. At its very heart Revelation means the unveiling of Jesus Christ.
— The Apocalypse Today

Ben Witherington III: Indeed if one is a student of the history of the interpretation of Revelation, one recognizes a near 100 percent failure rate when matching up images and events in Revelation with particular historical figures.
— Revelation (New Cambridge Bible Commentary)

Gordon Fee: Revelation is a Christian prophecy cast in apocalyptic style and imagery and finally put in letter form, dealing primarily with tribulation (suffering) and salvation for God's people and God's wrath (judgment) on the Roman Empire.
— How to Read the Bible Book by Book

Craig S. Keener:John's symbolic language is meant as evocative imagery, to elicit particular responses, rather than as a detailed literal picture of events.
— The IVP Bible Background Commentary (New Testament)

G. B. Caird: John uses his allusions not as a code in which each symbol requires separate and exact translation, but rather for their evocative and emotive power. This is not photographic art. His aim is to set the echoes of memory and association ringing…. The first readers were almost certainly well versed in the sort of symbolic language and imagery in which the book is written. Whether they had formerly been Jews or pagans, they would read the language of myth as fluently as any modern reader of the daily papers reads the conventional symbols of a political cartoon.
— A Commentary on the Revelation of St. John the Divine (Black's New Testament Commentaries)

M. Eugene Boring: Revelation has continued to speak directly to the church in times and places where Christians with no political or economic power have experienced inhuman cruelty, such as the Nazi era in Europe or the church today in countries governed by oppressive dictatorships. Response to the message of Revelation is an expression of faith in the faithfulness of God in a situation which gives no indication of it in this world.
— Revelation (Interpretation: A Bible Commentary for Teaching and Preaching)
Revelation is a message of hope to all Christians through every century who find themselves walking through the valley of the shadow of death. Because Jesus reigns, every believer's story, no matter how dismal it might be in the present, will end triumphantly.
"I saw the Holy City, the new Jerusalem, coming down out of heaven from God, prepared as a bride beautifully dressed for her husband. And I heard a loud voice from the throne saying, 'Now the dwelling of God is with men, and he will live with them. They will be his people, and God himself will be with them and be their God. He will wipe every tear from their eyes. There will be no more death, or mourning or crying or pain, for the old order of things has passed away'" (Revelation 21:3-4).
---
Not so mysterious
And I saw a beast coming out of the sea. He had ten horns and seven heads, with ten crowns on his horns, and on each head a blasphemous name. The beast I saw resembled a leopard, but had feet like those of a bear and a mouth like that of a lion. The dragon gave the beast his power and his throne and great authority. One of the heads of the beast seemed to have had a fatal wound, but the fatal wound had been healed. The whole world was astonished and followed the beast. (Rev. 13:13)
What on earth does that mean?
Many scholars, preachers and religious hobbyists, of course, have been painting the symbolism of Revelation with all sorts of creative interpretations for nearly two thousand years. But it's helpful for us to take note that all these seemingly baffling symbols would have made perfect sense to the people for whom Revelation was originally written. A modern counterpart might be political cartoons, whose exaggerated or even wildly distorted symbols and caricatures make perfect sense to us today.
Political cartoons use stereotyped images. G. R. Beasley-Murray calls the political cartoon "the closest modern parallel" to Revelation's symbols (Revelation, The New Century Bible Commentary, p. 17). For example, there is John Bull, who represents the temper of Britain, and Uncle Sam, the spirit of the United States. The lion also represents Britain and the eagle the United States. Two other symbols are the Russian bear and the Chinese dragon.
Often these and other political figures are drawn as caricatures. Says Beasley-Murray, "Frequently the situations depicted are deliberately exaggerated, and even made grotesque, in order that the message may be made plain." The operative word here is plain. That's what the symbols of Revelation were to John's congregations. They were plain, simple and quickly understood. Beasley-Murray explains the point further: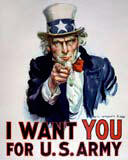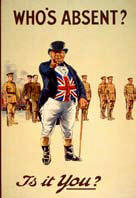 "The symbols by which the contemporary political forces and the spiritual powers of heaven and hell are portrayed [in Revelation] were as traditional as Britannia and the British lion, the Russian bear, and the Chinese dragon…. What to the uninitiated modern reader appears grotesque imagery, spoke with power to John's fellow Christians."
Most people are familiar with George Orwell's Animal Farm, in which animals speak. The book itself is a political-social statement about the excesses of political leadership and the subjugation of the weak. We do not think the book bizarre because animals talk in it. We know it is symbolic. We also readily understand the meaning of Orwell's symbols — and enjoy them. In fact, it was precisely because of the form in which Animal Farm was written that has made it a timeless piece of literature.
There are several lessons in this. First, we should not consider Revelation strange or bizarre. To its original readers, the book was easy to understand, extremely interesting and thoroughly meaningful. If we look for the overarching message to all Christians instead of the specific details intended for first-century believers, Revelation can be all those things to us as well.
---
Five keys to unlocking the strange book of Revelation
Revelation was written to encourage late first-century Christians in the wake of severe persecution.
It was written in a special literary style understood by first-century Christians and characterized by fantastic beasts and mystical symbols set in a titanic battle between good and evil.
Its message is consistent with the rest of Scripture, a declaration of the good news of Jesus Christ and a call for patience in faith as believers await their vindication and glory.
Its central figure is the slain, risen, victorious Jesus Christ.
Its central theme is the ultimate salvation of the saints.
Help us provide more content like this by giving today
Donate